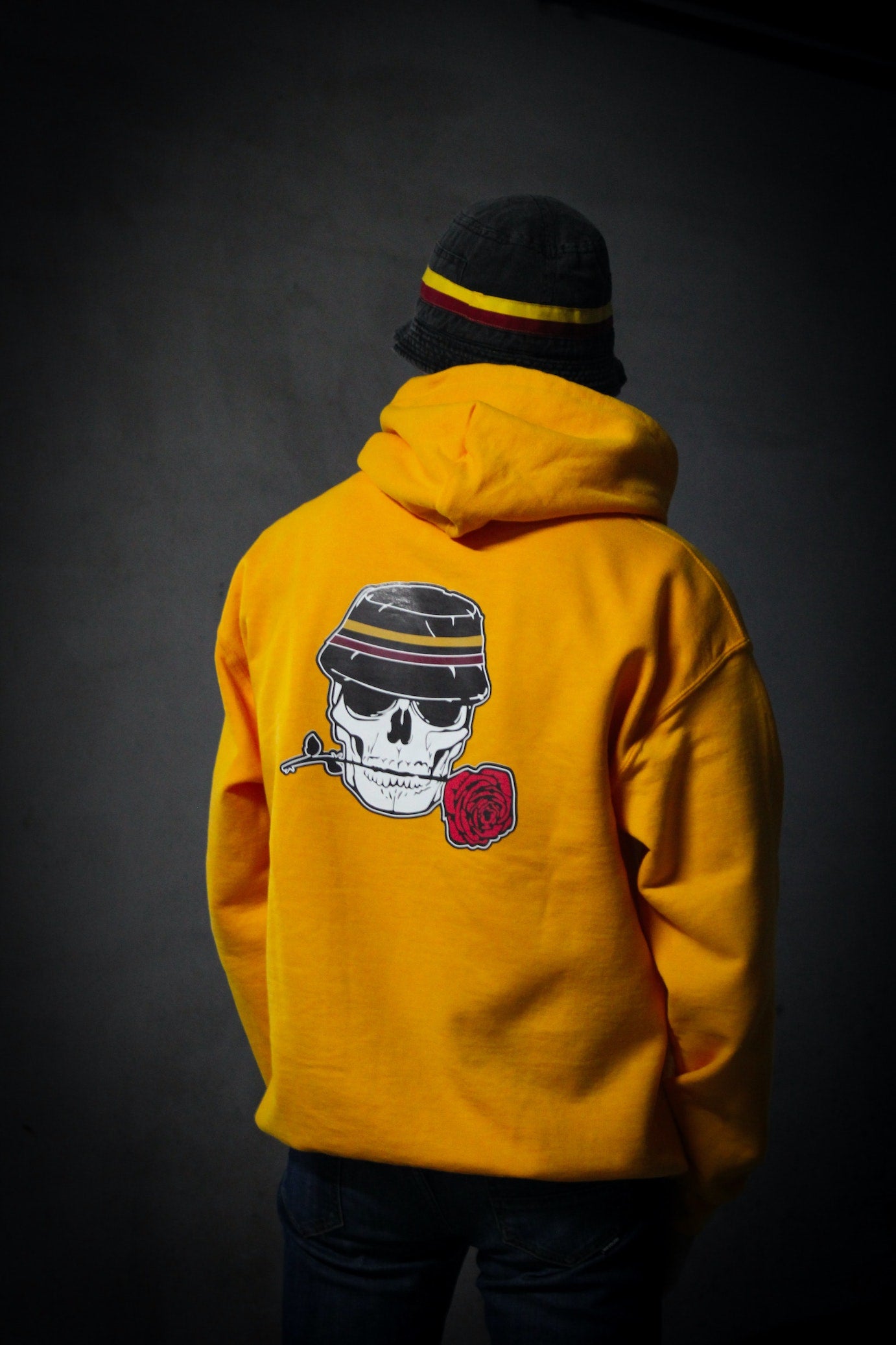 Screen printed hoodies: Quality and Durability You Can Count On
When it comes to making a statement with your wardrobe, nothing speaks louder than a custom screen-printed hoodie. Screen-printed hoodies are high-quality, long-lasting garments that can be personalized with your own artwork or message. Screen printing ensures that your design will stay just as vivid and true to your vision for years to come. 
Here, we'll discuss why our customers choose 7Bros Apparel for their screen-printed hoodies.
Screen Printing Benefits
Unlocking the Possibilities with 7Bros Apparel
At 7Bros Apparel, we strive to meet your specifications at every level. We offer various small-batch screen printing options that give you the freedom to choose the look and feel you want for your screen-printed hoodies. Consider receiving the following benefits:
High Quality: Screen-printed hoodies are known for their superior quality and durability, thanks to the use of high-quality inks and materials. We use only the best materials and equipment available, from Apparel to machines to ink.

 

Our plastisol ink is exceptionally versatile, rarely needs adjustments, doesn't dry unless adequately cured, and has unmatched durability. We also offer water-based ink printing options for those seeking a more subtle look.

 
Flexible Design: Screen printing in New York allows for more intricate and detailed designs, with crisp lines and vibrant colors that can be applied to almost any fabric.
Cost Effective: Screen printing is a cost-effective method for producing customized Apparel, with lower production costs and faster turnaround times.
Customization: Screen printing makes it possible to create personalized Apparel with unique designs and styles for any occasion. Plus, our smaller batches allow for completely customized products starting at just 12 pieces.
Eco-Friendly: Screen printing is a more sustainable option, as it uses less water and fewer chemicals than other methods of printing.
Durability: Screen-printed hoodies are made to last, with inks and materials that are designed to withstand years of wear and tear. And to top it all off, we heat press each garment for maximum durability.
Local Screen Printing: Shopping locally is always great, and with 7Bros Apparel, you can get the same quality and service as you would from a large corporation, with the benefit of knowing that your Apparel is made by a family-owned business being printed right in White Plains, NY.

 
Additionally, our production team is made up of some of the best screen printers in the country, and we use a process called flash curing to create more vivid accurate prints.
Quality Assurance: At 7Bros Apparel, we take quality seriously. Our quality assurance team inspects each item for the accuracy, brightness, and clarity of the print. If an item doesn't meet our standards, it will not be shipped until corrected. So, you can rest assured that your screen-printed hoodies from 7Bros Apparel will be flawless.

 
Final Thought!
At 7Bros Apparel, we pride ourselves on providing our customers with high-quality screen-printed hoodies that are made with love in White Plains, NY. Our small batch process ensures that you get the personalized product of your dreams at an unbeatable price - and with our outstanding customer service and aftercare advice, you can count on your Apparel to last for years to come. Let 7Bros Apparel be your go-to spot for all your screen-printed hoodie needs! 
 To learn more about 7Bros apparel, or see our custom team apparel shop, click here!